Texas - Van Horn
by Ron and Janet Helm
(PO Box 399 Van Horn, Texas 79855)
Natural Horse Retirement Program

Nestled in the foothills of the Davis Mountains of far west Texas, Natural Horse Retirement Program is a practical and caring alternative for healthy horses that are past their performance or pleasure careers.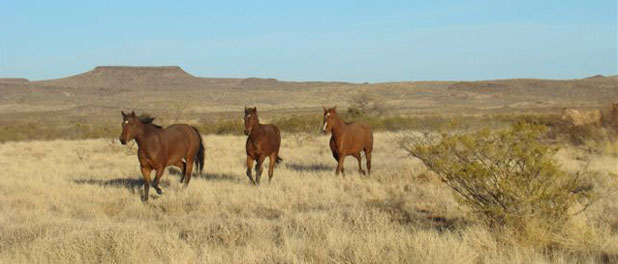 If your horse could tell you his dream life, the conversation would include large grass pastures, herdmates, temperate weather and personal human care. A chance to live in the natural environment that created the modern horse, while still having careful human oversight, is the perfect way to retire the valued horse in your life.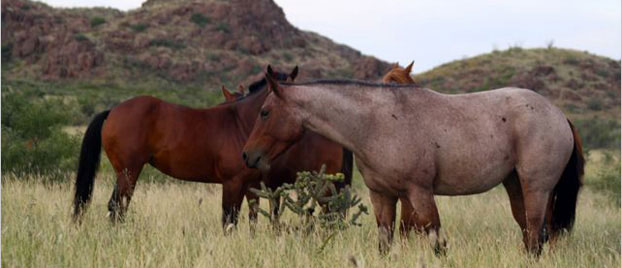 Ron and Janet Helm have lived on and worked on this ranch for over 25 years. Ron is a lifelong horseman and understands the dynamics of animals living in this pristine environment. The Helm family offers a unique opportunity for your horse to truly live as nature intended horses to live.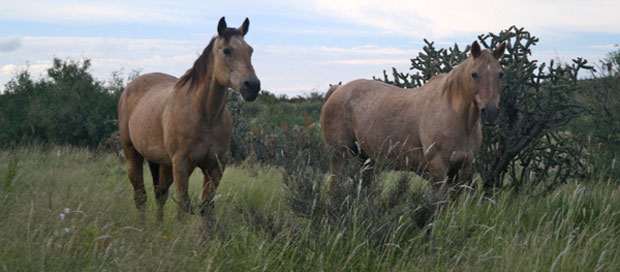 Horses enrolled in NHRP come from all over the United States, and we have several breeds and disciplines living here at the ranch. Horses enjoy living in small peer groups in large pastures that offer numerous waterings, natural shelter, and quality native forage. Ron and Janet live on the ranch, and make visual inspections of the horses and pastures regularly. When horses arrive at the ranch, they are carefully integrated into the pasture setting at their own pace. Some horses quickly leave stall and stable behaviors behind, and some take a bit longer. We have never had a horse that did not integrate into the large pasture lifestyle, even those who had spent years in stalls and small paddocks.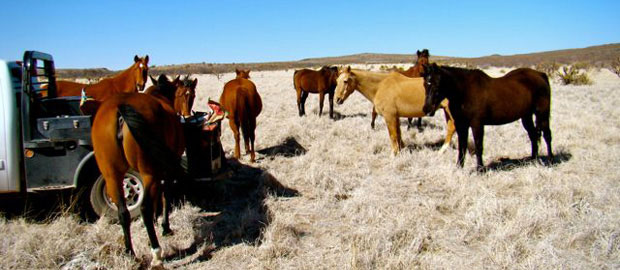 Horses are not utilized as working animals in any manner; they are simply allowed to roam and travel at will.

You retain complete ownership of your horse; this is a long-term pasture agreement that allows your horse to live on the ranch.

Geldings and open mares are accepted. There is an option available for bred mares that will be removed prior to foaling, but no stallions will be accepted.

Fees are $200 per month, payable by quarter in advance, or a one-time fee of $5,000. There are no add-on fees. If vet services are required, the owner will be contacted for approval and will bear the cost of vet services.
Horses living in the wild tend to have very few veterinary problems, and their natural movement keeps joints, hooves and digestive systems healthy. Horses bred and raised on this ranch live long, healthy and happy lives. We would love to share this world with your horse!
Ron and Janet Helm
Natural Horse Retirement Program
PO Box 399 Van Horn, Texas 79855
Tel: 915-828-3532
Email
http://www.naturalhorseretirement.com
http://https://www.facebook.com/NaturalHorseRetirement